Top Rated Commercial Porter Services In San Antonio
KEEP THE PHYSICAL APPEARANCE OF YOUR BUSINESS CLEAN & TIDY
Keep Your Operation Running Smoothly With Commercial Porter Services
The high-traffic areas of your office or facility have unique cleaning needs. If your trash bins are overflowing or your commercial driveway is covered in garbage, dirt, or debris, contact the experts at 1st Call Cleaning Services in San Antonio, Texas. We offer superior commercial porter services to a variety of business, including warehouses, schools, and medical facilities. If you're unhappy with your current porter service, or you're ready to hire a porter service for the first time, contact our commercial cleaning company today.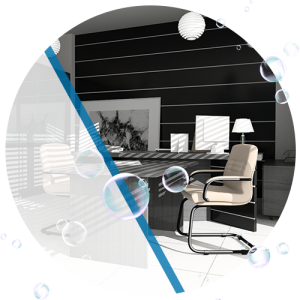 Why Work With 1st Call Cleaning Services?
We Are Local, Licensed, And Insured
Our Team Has 20 Years Of Commercial Cleaning Experience
All Staff Is Trained In-House
We Never Make You Sign A Contract
We Offer A 14-day Free Trial
Commercial Porter Services
Unhappy With Your Current Commercial Porter Service?
Stop Tolerating The Work Of Inexperienced Porter Service Providers!
If you manage commercial properties, you need a street sweeping and porter service that will consistently address the details of your properties. Your tenants expect nothing less.
How do you feel about your current porter service? Do they represent you well in front of your tenants? What is it costing you when they aren't? Are curb lines consistently clean? How about storefronts? Do they pick out the trash from the landscaping?
If you answered no to these questions, we have a solution. Contact the professional cleaners and porter service providers at 1st Call Cleaning Services. For the last 20 years, we have been providing the greater San Antonio area with superior porter services.
When you partner with us, we will not only take care of all your porter services—and this does not mean just doing the bare minimum—but we also communicate with you to ensure we are meeting all of your needs. Whether it is after a storm or in preparation for VIP visits, our porters are dependable and have experience working closely with property managers to provide individualized support. Additionally, all of our porters and cleaning professionals have been background checked, and we will never hire third-party subcontractors.
Need commercial porter services? Schedule your free trial! That's right—we will provide our commercial porter service at no charge for 14 days. No strings attached. Schedule your 14-Day Free Trial today!