SAN ANTONIO'S TOP RATED® COMMERCIAL CLEANING SERVICES
Experienced & Professional Cleaners
Our Team Is Ready To Handle All Of Your Commercial & Janitorial Cleaning Needs!
✔️ Local, Licensed, And Insured
✔️ 20 Years Of Experience And Superior Service
✔️ Trained In-House Staff — No Third-Party Contractors
✔️ No Contracts — Ever
✔️ Free 14-Day Trial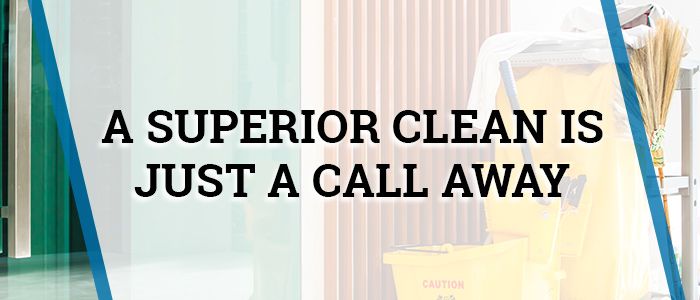 For over 20 years, we have been providing the greater San Antonio area with superb cleaning services, which has earned us a reputation for being one of the best cleaning companies in the area. How did we earn this title? Through honest, responsive, and superior work. Everything we do at 1st Call Cleaning Services is guided by professionalism, honesty, and an unwavering commitment to providing unrivaled janitorial services.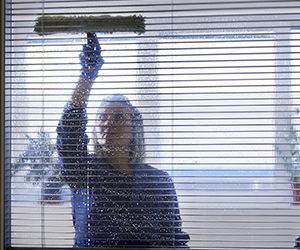 Janitorial Cleaning Services In San Antonio
Cleaning is tough work. Although anyone can buy some cleaning equipment, roll up their sleeves, and get at it, this DIY approach does not guarantee a thoroughly clean facility. To truly ensure that your commercial space is cleaned and well-maintained, you need to enlist the help of experts. Professional cleaning companies not only have all the industry-leading equipment, but they also have the knowledge and experience needed to keep your facility at the highest level of clean.
Regardless of your industry or the size of your facility, 1st Call Cleaning Services is dedicated to providing your organization with the professional services that exceed your expectations and create a clean, safe, and enjoyable environment for customers and employees.
Scheduled Cleans
The surest way to keep your office clean is through routine scheduled cleanings. At 1st Call Cleaning Services, providing routine cleaning services is our specialty. When you reach out to our team, we will work with you to develop a cleaning program that delivers custom and high-quality cleaning services on a regular basis.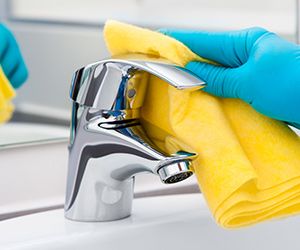 Custom Cleaning Services
Just as businesses vary in the services they provide, they also vary in their cleaning requirements. A good janitorial company will take this into account and won't approach each job with a one-size-fits-all focus. Whether you are in need of comprehensive services or specialized services, the 1st Call Cleaning Services team has the knowledge and equipment to meet your cleaning needs.
What Type Of Cleaning Services Do You Offer?
At 1st Call Cleaning Services, we want our customers to be in control of their services, and we want to be able to handle any cleaning job regardless of how big or small. Below are some of the common services we provide:
Full-Service Cleans
Restroom Cleaning
Floor Care
Trash Disposal
Vent Cleaning
Window Cleaning
Ceiling and Wall Cleaning
Carpet Cleaning
Public Area Cleaning
Porter Services
Ready to customize your janitorial plan? Contact us today to get started!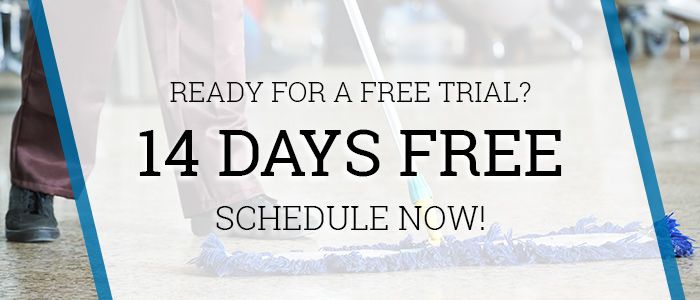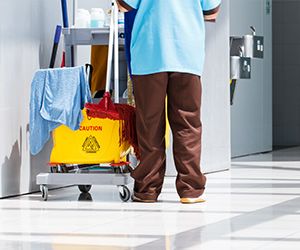 Benefits Of Outsourcing Your Commercial Cleaning Services
If you are the owner of a business or commercial space, you likely already know the importance of making a good first impression. The moment customers, clients, patients, employees, or any other visitors enter your building, they are already beginning to form an understanding and an opinion of your space. If your business is not in tip-top shape, this can reflect negatively on your business as a whole. When you partner with professional janitorial service providers, they can guarantee that your facility is clean and that everything is stocked and ready to have a positive impact on your business.
Improve Safety
A clean workplace is a safe workplace. Commercial spaces see a high volume of traffic. This not only makes them breeding grounds for germs, but it also increases the chance of accidents and injuries.
Maximize Time
Time is money. For businesses, this couldn't be truer. Whether you delegate cleaning duties to your staff or try to handle it all yourself, you are wasting valuable company time. Plus, employees want to do what they were hired to do, not be expected to also be a cleaning expert.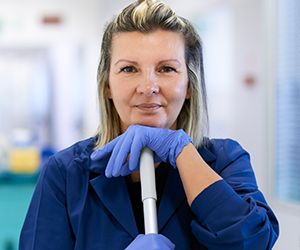 Increase Productivity
Who wants to work in a dirty, cluttered environment? No one! Not only does a dirty work environment pose a safety risk, but it also is bad for morale and productivity. This is something that is now well supported by studies all over the world. Employees who work in clean, tidy environments tend to be more productive and happy.
Make An Impression
You only get one chance to make a first impression. This is especially important for businesses. A well-maintained workplace will make your customers feel confident in you and your business.
Ensure Hygiene
Falling sick is one of the most common ways work performance is interrupted. While it is impossible to keep your workspace free of all germs, cleaning your space frequently can drastically help reduce the spread of germs and other contagions, thereby helping to reduce office sicknesses and absence.
Facilities Serviced
At 1st Call Cleaning Services, we offer comprehensive janitorial services for a wide variety of facilities, big and small. Whether it is a bank, an office, or a hospital, we provide our customers with personally tailored janitorial services. Below are some of the facilities we clean on a regular basis:
Offices
Banks
Medical facilities
Government buildings
Tech facilities
Warehouses
Industrial facilities
Religious facilities
And more!
Looking For San Antonio Office Cleaning?
Cleaning and maintaining a facility is a full-time job. For many business owners, it's a full-time job they don't have the time for. If you are in the San Antonio area and are in need of office cleaning services, contact us today. We are a full-service cleaning company specializing in office cleaning.
How Can I Find The Best Commercial Cleaning Company?
Maintaining a clean environment is important in virtually all work environments. To ensure that your work environment is clean, it is essential to partner with a reliable and professional cleaning company. Below are a few factors to pay particularly close attention to when searching.
Services
Not all companies are the same. Neither are their cleaning needs. A good commercial cleaning company will understand this and strive to be able to adjust their services to meet your exact needs. This is our goal at 1st Call Cleaning Services. Whether you need the restrooms of your facility cleaned or you need a full-service office cleaning, our programs are tailored to fit your individual needs.
Reputation
When looking for the right cleaning company for you and your company, their reputation is a reliable indicator. While you may not want to make your assessment based on a single review, reading multiple reviews and speaking with a number of people will often give you a good idea of what to expect. We are proud of the reputation we have earned in the San Antonio area and plan on doing all we can to be the cleaning company local businesses turn to when in need of commercial or office cleaning.
Equipment
Although it may seem like there's not too much to cleaning — brooms, mops, cleaning solution — you should not be expected to buy this. Professional cleaners should provide all the tools and products necessary to clean your facility. By supplying our own equipment, this is something you won't have to worry about.
Professionalism
As a business owner, your partners represent you. Because of this, it is crucial to only work with those who maintain professional conduct at all times; You should have full trust and faith in them. We always ensure when we work together that we provide this in all aspects of our service. All of our professional cleaners have been vetted and verified with this value in mind.
Availability
For many commercial spaces, the bulk of the cleaning takes place after hours. However, some organizations may prefer to have their facilities cleaned during normal working hours. Regardless of when you need to schedule your cleaning services, your cleaning company should be able to find a time that matches your schedule. Additionally, being able to easily contact your cleaning company is of the utmost importance. This is why we offer our customers 24-hour access to our management team.
Price
As an owner of a business or organization, you know every dime counts. This is especially true if it's a recurring service like weekly cleanings. When looking for commercial cleaners, you should search for a company that offers a variety of packages and works with their customers to tailor cleaning solutions that match their individual needs and budget.
Why 1st Call Cleaning Services?
People will judge your commercial space the moment they walk through the doors. A clean, well-maintained facility conveys professionalism, care, comfort, excellence, and attention to detail. When you partner with us, we leverage our expertise and equipment to provide the type of services that keep your facility clean, safe, maintained, and looking great.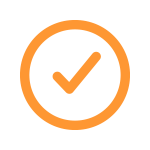 Experienced
At 1st Call Cleaning Services, we take pride in being an experienced crew of professional cleaners. Since we opened for business two decades ago, our core values have always been the same. We strive to provide the best possible janitorial services based on the specific needs of our customers and at a price that is fair and affordable.
Fully Insured
When working with professional service providers, making sure that they are insured is essential. In the event of an accident, you don't want to be held liable for any injuries and compensations. We carry both General Liability and Workman Compensation and are happy to share our credentials upon request.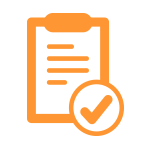 Inspections
When you partner with us, we are committed to being as thorough as possible. One way we ensure this is through inspections both before and after providing cleaning services. We begin each cleaning job with an onsite inspection, allowing us to see exactly what services you need — not just what we want to provide. Then, we finish each job with a thorough inspection of our work, ensuring that your requested services are perfectly executed and satisfied.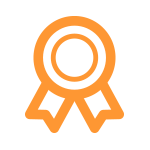 Trusted
To become a part of our team, you have to go through a rigorous screening and training process. What this means for you is that you can always rest assured that our cleaners are reliable and trustworthy. And we never use third-party contractors.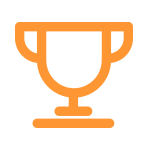 Dependable
Whether you need daily, weekly, or monthly cleaning services, you can count on us to arrive when we say we will. Not only can you count on us to arrive on time, but you can also depend on us to provide the type of services that adhere to the highest standards.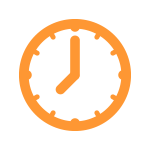 24-Hour Access
Transparency and communication is a big deal to us. Whether you need short notice cleaning services or you need to alert us about an issue at your facility, our management team is available 24/7.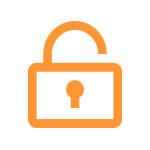 No Contracts
When you partner with us, we will never require you to sign a contract, which means you can cancel at any time for no cost. We earn your loyalty through our work and customer service.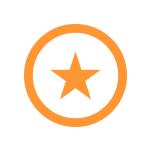 Expertise
We take pride in only employing skilled and well-trained employees. Our professional cleaners have years of experience perfecting their cleaning services. When you partner with us, we leverage our expertise to bring you superior cleaning services.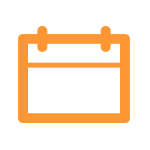 Free 14-Day Trial
Yep, you read that right! We are so confident in our services that we offer our customers a free 14-day trial. Contact us and we will clean any facility (2,000 sq. ft. or less) at no charge for 14 days. No strings attached.